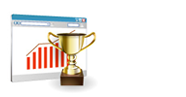 PERFORMANCES
As a leader in plastic packaging industry, our high quality products mainly go to the U.S., Canada, and Europe, Japan and other countries and districts. There are strict regulations on food packaging material: for one, food packaging products need to pass these strict tests; for the other, production processes of these food packaging products need to meet these requirements as well to ensure products can be sold on the market.
We are not only satisfied in using these strict tests and regulations to improve ourselves but regard them as a part of our daily production management; which guide us to improve. Standing on the shoulders of giants, we are able to pursue better!
All pictures refer to actual products, all rights reserved with Yantai Bagmart Packaging Co., Ltd.

Interact with Bagmart
Wechat
More