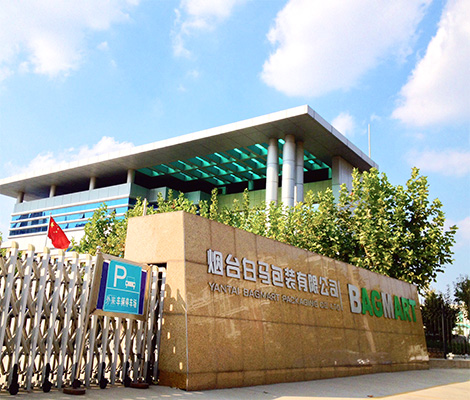 Yantai Bagmart Packaging Co., Ltd. is one of the largest soft packaging manufacturers in China, even Asia-Pacific area. Established in 1999, Bagmart has been developing and continuously innovating with the slogan "hard working and detailed management to make perfect products serve customers". We have been a renowned company in plastic soft packaging industry, focusing on offering all kinds of bags and customized packaging solutions for food, packing, forwarding and pharmaceutical industries. We mainly supply zipper bag, slider bag, flat poly bag and flat bottom bag based on PE, PP, OPP and other laminated material. Also we invested in the paper products industry to expand our product lines to meet the needs of different groups of people.
Bagmart now has about 1000 staff and takes up around 58,666 m2 with monthly capacity up to 2000 ton and exporting to around 50 countries as the U.S., Canada, Japan, Australia, New Zealand and France, Germany, Netherland, Spain etc. We have always been valuing product quality and product security in the first place, from material import to production, all production procedures strictly following International Standard Regulations, ensuring all products met with requirements of FDA, REACH, and ROHS- American and European Food grade tests. Apart from quality control, Bagmart has been considering Lean Management as another fundamental issue during our development. We have passed HACCP certificate issued by AIB as a leader in our industry, implemented ISO 9001, 6S and GMP in our management system; moreover, we have been certified by national QS in the first application and passed the American KOSHER certificate as well. Additionally, as a famous supplier in plastic bag industry, we have passed factory audit such as Walmart, Japan Disneyland, etc.
With high quality standard in the past 20 years, Bagmart has been relied on and supported by various consumers and customers both home and abroad.

All pictures refer to actual products, all rights reserved with Yantai Bagmart Packaging Co., Ltd.